Melissa Eiken to Participate in University Staff Ambassador 2021-2022 Cohort
Melissa Eiken to Participate in University Staff Ambassador 2021-2022 Cohort
Melissa Eiken, Executive Assistant to Dean of Library Services, Tom Peters, was recently selected for MSU's University Staff Ambassador (USA) Program as part of the Class of 2022.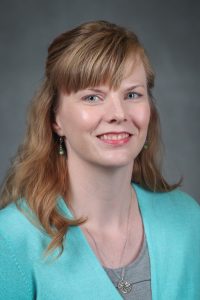 Missouri State's USA Program is designed to provide university staff an opportunity to gain new skills and network with fellow employees, while receiving a "360-degree view" of the university during 11 program sessions. 
Melissa became interested in the USA program after hearing positive feedback from co-workers who have participated in past program cohorts. She is especially excited for the networking opportunities and the chance to tour the university behind-the-scenes. She also hopes to gain knowledge and skills that will help her to be a better resource to our students and the greater university community. 
Congratulations, Melissa!