Library Staff Recognized in New Book
Library Staff Recognized in New Book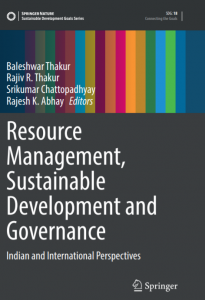 Dr. Rajiv Thakur, Associate Professor of Geography at MSU's West Plains campus, is acknowledging the hard work of Springfield and West Plains Library staff in his next publication entitled Resource Management, Sustainable Development and Governance: Indian and International Perspectives. 
Neva Parrott, Sophia Skinner, and Shannon Conlon have been personally thanked for their support of Dr. Thakur throughout the research process for his upcoming book.
Library faculty and staff support of research is critical to the advancement of MSU's mission to develop educated people and assists in building the University's profile on the academic world stage through research, teaching and grants.
We're so proud of you, Neva, Sophia and Shannon.