MSU Testing Center Open During Finals Week
MSU Testing Center Open During Finals Week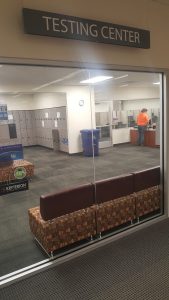 The MSU Testing Center, located on the east side of the Lower Level of Duane G. Meyer Library, will be open to MSU students during Finals Week, May 11th to 14th. The Testing Center's hours will be Monday through Thursday, from 9 a.m. to 9 p.m.
You will need your BearPass card to enter the building. Please use the automated card-swipe door at the main entrance on the south side of the building, near the fountain. Please wear a face mask and practice social distancing when you are on campus and in the building. 
Of course, the rich array of online content and services of the MSU Libraries remain open and accessible to all authorized users. Unfortunately, due to the current pandemic, all other in-person services offered by the MSU Libraries, including access to physical collections (books, print journals ,etc.), remain closed until further notice.
Please note: The Open Access Computer Lab, located near the main entrance to the Duane G. Meyer Library building, remains open. The Lab hours during Finals Week will be:
Sat, May 9           8:00am-6:00pm 
Sun, May 10        Noon-9:00pm 
Mon, May 11      7:30am-10:00pm 
Tues, May 12      7:30am-10:00pm 
Wed, May 13      8:00am-10:00pm 
Thurs, May 14    8:00am-10:00pm