MarooNation Book Club
MarooNation Book Club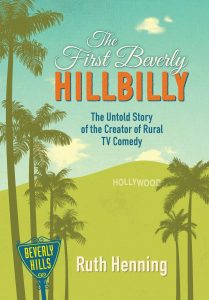 The MSU Alumni Association and the MSU Libraries are collaborating to start an online book discussion group for MSU alumni and friends. Debbie Branson, Craig Amason, and Tom Peters are leading this initiative. 
We'll discuss four books each year, and first up is The First Beverly Hillbilly: The Untold Story of the Creator of Rural TV Comedy, written by Ruth Henning about her life with her husband Paul, the genius behind three hit TV comedies of the Sixties: The Beverly Hillbillies, Petticoat Junction, and Green Acres. She's a good storyteller, and she has great memories to share. Participants will then vote on what to read and discuss next. 
This online club will be hosted through the Goodreads platform and you will need to become a member to participate. Begin by completing the online interest survey. A link to the survey can be found at the book discussion webpage above. 
Here's the timeframe for the launch of this exciting new online book discussion group:
Online Discussions for The First Beverly Hillbilly: May 18-June 26
Online Poll to determine the next book selection: June 16-30
New book announced: July 1