Employee of the Month for October: Mark Arnold
Employee of the Month for October: Mark Arnold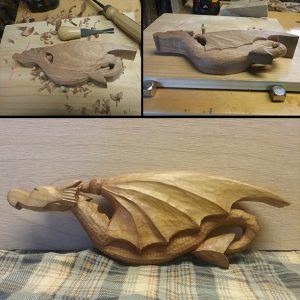 Mark Arnold, Library Systems Administrator/Support Specialist, is the MSU Libraries Employee of the Month! Mark has been a part of the University Libraries family since 1993. We talked with Mark recently in relation to this prestigious honor. Here's what he had to say:
What originally attracted you to library work?
"I've been excited about libraries for as long as I can remember. When my mom wanted to encourage me to do something I really didn't want to do, she would bribe me with the promise of a trip to the Topeka library. A bribe that was readily accepted. I never really gave much thought to working in a library, however, until the opportunity came along. Needless to say I jumped at that chance as well. Computers and books! What could be better?"
Is there a library resource you'd like to highlight? Something you think is underutilized?
"Considering the stats I'm looking at, I can't really say the room booking system is an under-utilized resource, but it is one I'm particularly interested in. Developing the system has been challenging (in a good way–most of the time) and it is one way that I think my work directly connects me with the success of our students."
What book, author, artist, music, movie, show, etc. are you into right now? (Persuade us to like it too (or tell us why we shouldn't!))
"My reading taste tends to be somewhat eclectic. I recently finished reading Kory Stamper's Word by Word: The Secret Life of Dictionaries. (If you haven't read it yet, you should. Where else could you find that the words virulent, virus, weasel, ooze, and bison are all related? You'll have to read the book to find out how.) I have three e-reading apps on my tablet. Currently one is splitting time between reading about Laravel (a PHP programming framework) and Angular (a Javascript framework). Another has Hans-Rudolf Wenk's Minerals: Their Constitution and Origin open (a bit of a tough slog, but I'm a glutton for punishment). The third app I've been using to re-read a bunch of Luke Short novels that have recently been released as e-books. I'm also working my way through Brooks Blevins' A History of the Ozarks, Volume 1: The Old Ozarks. This is another must read. And the maps are great, too. Not surprisingly since they were provided by Jim and Amy of our Maps and GIS unit."