Student Employee for October: Della McEntire
Student Employee for October: Della McEntire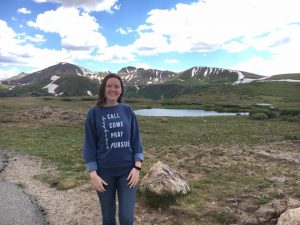 Kudos to MSU Libraries Student Employee of the Month, Della McEntire. Della is a senior Global Studies major working in the Research & Informational Services unit of Duane G. Meyer Library. Della is known for consistently providing excellent customer service with a positive attitude.
All-Time Favorite Book: The Hobbit by J.R.R. Tolkien. Della says, "If you've only ever watched the movies, you're missing out!"
One Thing Students Should Know About the Libraries: The online chat feature, Ask A Librarian. Have a research question? Want to know more about services offered by the library? You can use your laptop to send a message through our chat service, or even text your question in! It's a great resource you can access no matter where you are.