Library of Congress to Implement EBSCO FOLIO System
Library of Congress to Implement EBSCO FOLIO System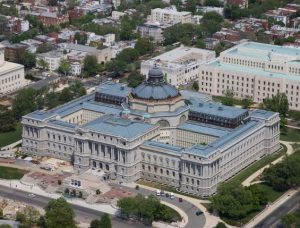 On September 21, 2022, the Library of Congress (LOC) announced that it has awarded an initial contract of $7.77 million to EBSCO Information Services to modify and implement FOLIO, a new open-source library services platform. 
Two and a half years ago, in the spring of 2020, the Missouri State University Libraries was the first library in the world to fully implement FOLIO (the Future Of Libraries Is Open), also using EBSCO to host the software. 
Earlier in September 2022 the MOBIUS library consortium announced that they would be migrating to FOLIO in a couple of years. 
In making the LOC announcement, Librarian of Congress Carla Hayden noted, "We are grateful for Congress' generous investment in this next-generation system that is essential to the Library's digital-forward strategy, which harnesses technology to bridge geographical divides, expand our reach and enhance our services." 
The Library of Congress is the world's largest library, offering access to the creative record of the United States — and extensive materials from around the world — both on-site and online. It is the main research arm of the U.S. Congress and the home of the U.S. Copyright Office.
The new system will enable use of BIBFRAME, a new bibliographic description (metadata) standard being developed by several key organizations that uses a linked data model to make bibliographic information more useful both within and beyond the library community. BIBFRAME will supplant the longstanding MARC standards. The National Library of Sweden was the first national library to implement BIBFRAME in 2018.