Joshua Lambert Attends WOLFcon
Joshua Lambert Attends WOLFcon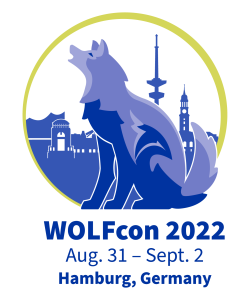 Joshua Lambert, a member of the Library Science Faculty at Missouri State University, recently attended the WOLFcon conference, organized by the Open Library Foundation. Some staff members from the MSU Libraries also attended some of the virtual sessions. 
The FOLIO Project is part of the Open Library Foundation (OLF). The OLF currently serves as home to five projects: FOLIO, GOKb, ReShare, VuFind, and ARC. There were sessions at the conference that discussed each of these projects as well as governance issues and future funding for OLF. The Missouri State University Libraries is a supporting member of the FOLIO/OLF community as of 2022-2023. 
The FOLIO Community consists of working groups, special interest groups, and councils. Those various groups use WOLFcon to plan for the future. Topics discussed this year include how to plan for BIBFRAME, what new features developers should prioritize, how can the community better integrate new libraries, how should reporting tools  be used in relation to FOLIO, and what user interfaces need to change.
Many computer programmers and development managers also attended the conference and following are some of the topics from those discussions. What parts of FOLIO were built "good enough" in the past but now need to be rewritten? FOLIO was built very open which means that anyone can use their favorite programming language and framework to create a new FOLIO application. The downside of that is that running a very diverse set of programs is complicated. Can FOLIO maintain that diversity without fracturing or caving in under its own weight? What changes can be made to make FOLIO easier to implement? What can be changed about FOLIO that would decrease cloud hosting costs?
There were also many sessions about best practices and how to do X efficiently. Such sessions ranged from how best to get information from FOLIO to a discovery service; show and tell sessions explaining how library X does function Y, to and how to interact with APIs from custom written scripts.
As is the case with many organization conferences, WOLFcon 2022 helped groups discuss difficult decisions, communicate needs between various user/developer groups, and generally strengthened ties between people.