Chat Service Remains Popular
Chat Service Remains Popular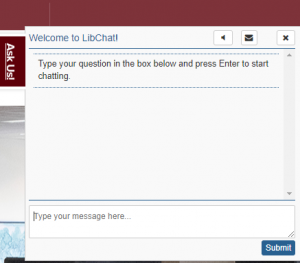 LibChat, the online chat service of the Missouri State University Libraries, was incredibly helpful and well used during the state shut down due to Covid in Spring 2020. 
And chat statistics continued to increase into 2021. During the busy Fall semester of 2021 chat statistics were higher for August, September, and October than compared to the same three months of 2020.
At the end of the year, 2021 had more chat-based service interactions than the previous year — by 355 chats!
Check out the MSU Libraries chat service from the 'Ask Us!' slide out tab on the homepage or subject guides and under our 'Ask a Librarian' page.