Search Underway for a Director of Resource Management and Discovery
Search Underway for a Director of Resource Management and Discovery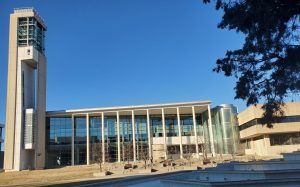 The Missouri State University Libraries on the main Springfield campus has undertaken a search for a Director of Resource Management and Discovery. This is a full-time, 12-month, tenure-track position at the initial rank of assistant professor. A minimum of three years of library leadership experience, as well as a minimum of two years of management experience, are required. The first date of consideration is Wednesday, April 20, 2022. Applications will continue to be accepted until the position is filled.
The Director of Resource Management and Discovery plans, implements, and evaluates operations, establishes policies and procedures, sets priorities, collaborates with other library divisions, and manages all operational activities of the Resource Management and Discovery programs. The Director of Resource Management and Discovery also provides leadership and vision in scholarly communication and digital scholarship, particularly in areas like impact metrics and article processing fees. This includes acquisitions, cataloging, discovery/accessibility, metadata, serials, physical processing, collection evaluation, and scholarly communication support. The Director must foster a user-centered environment of effective communication and collaboration with organizational employees – with the University Libraries, throughout the University, and beyond. 
Rachel Besara, Associate Dean of Library Services, is chairing this search. Dea Borneman, Raegan Wiechert, Tracy Patton, and Algerian Hart are members of the search committee.