The Singing Doctors of Greene County
The Singing Doctors of Greene County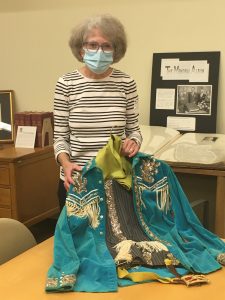 In 1958 Dr. Jim Brown was given the task of providing entertainment for the annual Greene County Medical Society banquet – without a budget. From this the Singing Doctors of Greene County was formed. 
The original six members performed that night and the group continued performing until 1989.  The money they raised through performances and record sales supported a scholarship program for medical students.
Through the years, Dr. Brown maintained the archives of the organization including recordings, publicity materials, business records, and photographs. 
This month Dr. Brown's daughter, Mary Louise Brown, donated those materials to Special Collections and Archives, a part of the MSU Libraries.  In Special Collections researchers from on- and off-campus can work with the collection.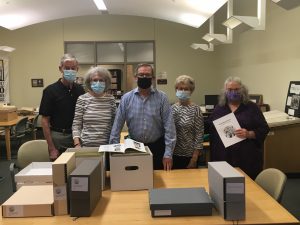 Ms. Brown also included family history items in the donation, including letters from Dr. Brown when he was serving in a MASH unit in Korea. 
To learn more about this collection contact Anne M. Baker, head of special collections, at 417.836.4299 or AnneBaker@missouristate.edu.