MSU to Collaborate with Smithsonian and Regional Partners on Ozarks Program at the Folklife Festival
MSU to Collaborate with Smithsonian and Regional Partners on Ozarks Program at the Folklife Festival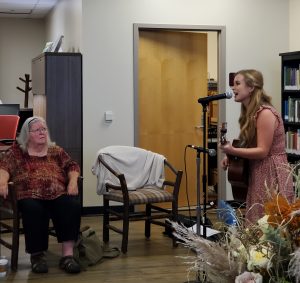 A new agreement between Missouri State University and the Smithsonian Institution's Center for Folklife and Cultural Heritage will feature the Ozarks region on the national stage in the summer of 2023.
The MSU Libraries, in close collaboration with partners and advisors from across the multistate region, will develop programming for the 2023 Smithsonian Folklife Festival.
"Through the Ozarks Studies Institute, the MSU Libraries has positioned itself as a regional expert on Ozarks' history and heritage," said Tom Peters, dean of library services at MSU. "Now, thanks to our partnership with the Smithsonian and regional collaborations to come, we can share the Ozarks' story with the world."
In the coming months, the Smithsonian will form key advisory and leaderships teams comprised of Ozarks leaders, folklorists, culture bearers, historians and others. These groups will provide input on festival content, participants, and funding.
"Expansive collaboration is key in these early stages of research and outreach," said Richard Kurin, interim director of the Center for Folklife and Cultural Heritage, which produces the Festival. "Together, these advisory groups and curatorial teams will determine what Ozarks' themes and stories are shared on the National Mall with Festival audiences."

The 2023 Smithsonian Folklife Festival will bring Ozarks-based musicians, artisans, cooks, performers and others to the National Mall in Washington, D.C., to celebrate and share their culture. Presented through 10 days of performances, workshops, demonstrations and other participatory experiences, the event will highlight diverse populations from across the region, encompassing parts of Missouri, Arkansas, Oklahoma, Kansas, and Illinois.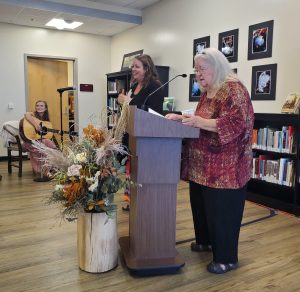 The 2023 Festival is scheduled June 27-July 8 from 11 a.m. to 5 p.m. each day, with special events at 6:30 p.m. Free and open to the public, the event draws hundreds of thousands of visitors on site and millions more online.
Missouri State President Clif Smart said this partnership gives the university the privilege to participate in a high-profile cultural event in the nation's capital. "It's also a great opportunity to showcase our public affairs mission. By engaging with community partners and promoting culture and heritage, we'll introduce Missouri State and the Ozarks region to a  large audience in D.C.," Smart added.
The agreement between the MSU Libraries and the Smithsonian was announced Oct. 20 in a grand opening celebration of the university libraries' new Ozarks Room, located in the Duane G. Meyer Library on the MSU Springfield campus. The event featured remarks from MSU and Smithsonian officials, as well as performances by renowned Ozarks artists, Marideth Sisco and Emalee Flatness.