MSU Testing Center News
MSU Testing Center News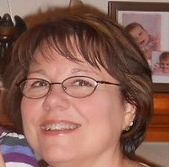 The Missouri State University Testing Center, managed by the MSU Libraries and located on the Lower Level of Duane G. Meyer Library on the main Springfield campus, has several exciting updates:
The Testing Center Coordinator, Sue McCrory, was recently recognized by the National College Testing Association for her contribution to their Distance Learning Committee. Sue has been a member of this committee since 2018, whose goals are to partner with leading distance learning programs and organizations to increase NCTA's credibility in the distance learning arena; thereby, creating a platform to develop best practices for distance learning testing, streamlining the process, and creating growth in the consortium of college testing centers network.  


The Testing Center is currently working on creating alternate language versions of its most commonly accessed user documents, such as the User Agreement and various "How To …" documents targeted to students. The Testing Center User Agreement has been translated into Spanish by a native speaker and will be available upon request. We hope to offer other alternate versions of our most commonly accessed user documents by later this semester. In addition, we have requested a braille version of these documents from the DRC (Disability Resource Center).