Andy Lokie Announces His Retirement
Andy Lokie Announces His Retirement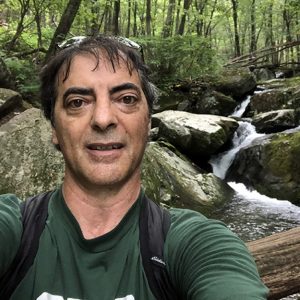 Andy Lokie, Associate Professor of Library Science and Executive Editor and Director of the eJournal of Public Affairs, announced last week that he will be retiring as of March 1, 2022, after over 20 years of service to SMS/MSU. 
Both Andy's BA degree (Liberal Arts) and MA degree (Instructional Technology & Design, Communication, and Administration) are from Ohio University in Athens, Ohio. 
Prior to coming to SMS/MSU in 2001 to serve as the director of the Educational Technology Center, Andy Lokie worked at the Cleveland Clinic Foundation, Ohio University, Bucknell University, and Broome Community College in Broome, New York. 
For the past ten years Andy has led the eJournal of Public Affairs, a peer-reviewed, multidisciplinary, open-access journal published by Missouri State University and affiliated with the American Democracy Project. By providing an academic, nationally refereed venue for such work, the eJournal aims to advance the status of public scholarship.
Per Andy's wishes during this pandemic, no retirement reception is planned. 
Best wishes to Andy Lokie in his retirement.