New Open Access Agreement with IEEE
New Open Access Agreement with IEEE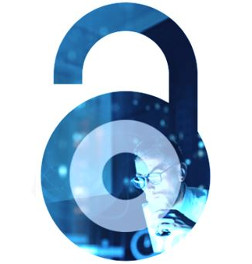 IEEE and Missouri State University have entered into an open access read-and-publish agreement. This marks the university's first read-and-publish contract with a major publisher.
With the agreement, MSU authors will be able to publish open access articles in all IEEE journals. The deal also includes reading access to over five million documents from the IEEE Xplore Digital Library, including scientific journals, conference proceedings, and IEEE standards.
MSU Libraries will cover article processing fees at bulk discount, making it more convenient for university authors to publish open access articles with IEEE. MSU authors can now share their work in 100+ leading hybrid journals and all fully open journals published by IEEE, making these articles instantly available and free to read by the general public.
"The publication of open access articles will increase the discoverability and accessibility of MSU scholarship, while our authors will retain ownership of their work," explained Mohammad AlHamad, University Libraries e-resource strategist. "As a result, they are free to share their scholarly work with colleagues, students, and the community."
Associate Dean of Libraries Rachel Besara says MSU is the second university in the nation to make an agreement like this with IEEE.
"While these types of agreements are far more common in Europe, it makes sense that MSU would be one of the first in the U.S. to negotiate such a deal," she explained. "Research, scholarship and open-access education are integral to our mission. It was important to us that we partner with IEEE in support of university authors and their work."
To learn more about the IEEE open access options for authors and institutions, please visit open.ieee.org.