Shannon Mawhiney Presents
Shannon Mawhiney Presents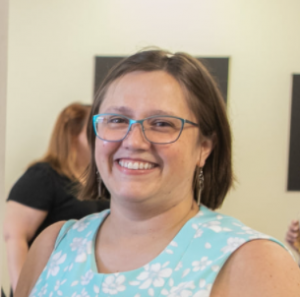 Shannon Mawhiney, Digital Archivist at the Missouri State University Libraries, is part of a group of three who have had three conference presentations accepted. All three presentations will be about the recently digitized Danzero Stereograph Card Collection. 
Shannon, along with Leslie James, Field Archivist for the Missouri State Archives and the person who digitized the original Domino Danzero Photograph Collection, and Hannah Fuller, an intern from last semester who scanned the Danzero stereograph cards, submitted presentation proposals on the Danzero stereograph cards to several conferences. 
It has already been accepted for three upcoming conferences:
The first two conferences are virtual; the MLA one is still planning to be held in person in St. Louis.  
By the time they are finished with all these presentations, they may be seeing double.