MSU Libraries Upgrades FOLIO to Iris Release
MSU Libraries Upgrades FOLIO to Iris Release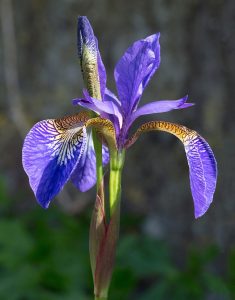 On June 28, 2021 EBSCO Information Services upgraded MSU Libraries' FOLIO system to the latest official release of the Open-Source Library Services Platform, known as Iris. This release brings enhancements in Finance (automated fiscal year rollover), circulation (improvements to handling of recalled items and associated fees and fines), support for holdings and item information via OAI-PMH, and more.
This marks the third major upgrade to FOLIO since the MSU Libraries migrated in June of 2020. The next release of FOLIO, Juniper, will be released by the project in early August 2021, with a planned upgrade to MSU's system sometime in October.
The Juniper release will be focused on platform stability and performance enhancements, with a particular focus on the performance and reliability of the data import process for catalog records.