Archives and Baseball at Timmons Hall Day!
Archives and Baseball at Timmons Hall Day!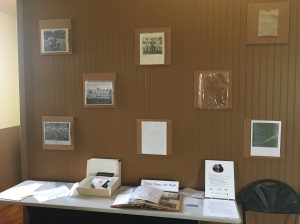 Through various local news outlets, you may have heard about Mr. Bob Kendrick's presentation on several Negro Leagues baseball players, including Springfield's Herman "Doc" Horn Jr. on Sunday, June 27. Kendrick, president of the Negro Leagues Baseball Museum in Kansas City, gave this presentation at an event at Timmons Hall that also celebrated local African American baseball players and local authors' books about baseball.
Special Collections and Archives, part of Missouri State University Libraries, was excited to be invited to the event, where they were able to share images from their collections focusing on local African American baseball teams and players. Archivist Tracie Gieselman-France also developed a brief handout with tips on how to create your own family archives and visited with guests about the items in a small display featuring examples of good and bad archival collection storage.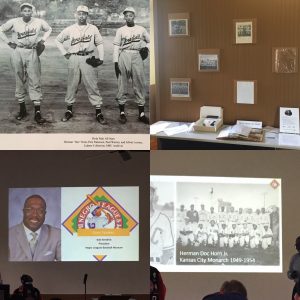 Timmons Hall, located in Silver Springs Park, is a part of the Springfield-Greene County Park Board system. Timmons Hall Day celebrated the second anniversary of the historic church's reopening after its relocation in the park. The Hall offers historical, cultural, and educational opportunities to the community and Special Collections and Archives is pleased to be a part of this community-based history program!
Mr. Kendrick's presentation can be viewed through the Springfield-Greene County Park Board's Facebook page, or see the links in Sara Karnes' story in the News-Leader.