Holly Kouns Presents at the ACRL Online Conference
Holly Kouns Presents at the ACRL Online Conference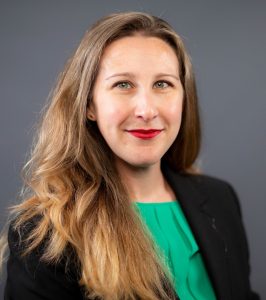 Holly Kouns, the Coordinator of Public Services at the Missouri State University Libraries, presented a round-table discussion session at the recent online conference of the Association of College & Research Libraries (ACRL), a division of the American Library Association. Her co-presenter was Karen Doster-Greenleaf, Director of Research & Instructional Services at Kennesaw State University, part of the University System of Georgia. 
The title of their presentation, held on Wednesday, April 14, 2021, was "Ch-ch-changes: Managing change fatigue in an ever-changing world."
The abstract read: "Change is an inevitable part of life, and is important for the growth of every organization, but what happens when the amount of change becomes too much? Change fatigue is the psychological result of constant organizational change. In libraries it has also been tied to service turnover along with changes to organizational structure. It is an issue that impacts everyone in an organization and can effect everyone differently. In this round table presenters will discuss the signs of change fatigue and how to mitigate its impact in the library workforce. Participants will also have the opportunity to identify ways to develop successful change processes. "
Congratulations, Holly and Karen.