Author Allen Eskens To Speak Tues. Feb. 23
Author Allen Eskens To Speak Tues. Feb. 23
Allen Eskens, author of Nothing More Dangerous, gives online talk 
Tuesday, February 23, 2021, at 7:00 p.m. 
Sponsored by Duane G. Meyer Library
Hosted by the Ozarks Studies Institute
Crime novelist Allen Eskens will be a featured guest author through a Zoom webinar hosted by the Ozarks Studies Institute, an initiative of the MSU Libraries, on Tuesday, February 23, 2021 beginning at 7:00 p.m. Central Time.  Eskens will be reading from his own work and talking about the craft of writing. He also will answer questions from participants.  All are welcome to attend this free online event, with no need to register. 
Allen Eskens is the bestselling author of Nothing More Dangerous, a successful blend of a crime novel and a coming-of-age story set in a small town in the Missouri Ozarks where loyalty to family and to "your people" carries the weight of a sacred oath.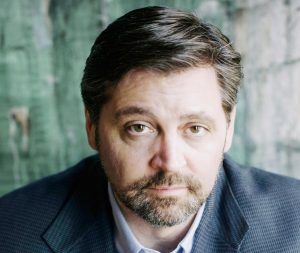 Other books by Eskens include The Life We Bury, The Heavens May Fall, and The Deep Dark Descending. He is the recipient of the Barry Award, Minnesota Book Award, Rosebud Award (Left Coast Crime), and Silver Falchion Award and has been a finalist for the Edgar Award, Thriller Award, and Anthony Award. His books have been translated into 26 languages. 
"This timely stand-alone is a must-read for followers of the best in crime fiction." —Library Journal starred review of Nothing More Dangerous