Wide Format Scanner
Wide Format Scanner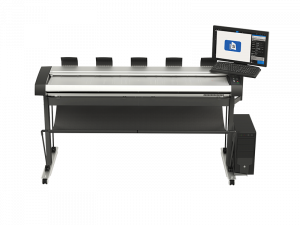 If you have a large, wide format document, map, painting, newspaper or other object you need to have scanned, the MSU Libraries soon will have a wide-format scanner. 
For several years now the MSU Libraries has had a wide-format printer, capable of printing up to 44″ in width. Soon the Libraries will have a Contex Pro ScanStation 4290 HD scanner, capable of scanning things up to 42″ wide and up to one-half inch thick. Both the printer and the scanner produce output in vivid color. 
This wide-format scanner will have numerous uses throughout the university community, such as large paintings, maps, and archival materials.