Prof. Stout Graduates from SPARC Open Education Leadership Program
Prof. Stout Graduates from SPARC Open Education Leadership Program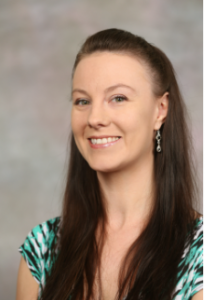 Professor Tracy Stout graduated from the SPARC Open Education Leadership Program on Friday, June 12, 2020.
The SPARC Open Education Leadership Program is an intensive professional development program to empower academic professionals with the knowledge, skills, and connections to lead successful open education initiatives that benefit students. The two-semester program blends online, peer-to-peer, and project-based learning to build a comprehensive understanding of the open education space coupled with practical know-how to take action on campus and beyond. Structured as a fellowship, each cohort becomes a vibrant community of practice that is further enhanced by expert instructors and mentorship support. The program was launched in 2017 and is now enrolling its fourth cohort.
During the program, Tracy provided several Open Educational Resources (OER) informational sessions and  presentations. She also worked with MSU faculty and the FCTL on a number of OER projects, was part of the planning committee for the Missouri Statewide OER Summit, created an OER subject guide, and is currently working closely with the MSU Textbook Affordability and Accessibility Committee. Congratulations, Professor Stout.