Ozark Jubilee Digitization Project Receives Grammy Museum Grant
Ozark Jubilee Digitization Project Receives Grammy Museum Grant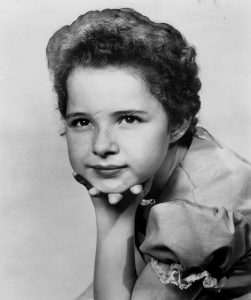 On Tuesday, June 16, 2020 the Grammy Museum Grant Program, headquartered in Los Angeles, announced that $200,000 had been awarded to 13 organizations in North America for music research and sound preservation. 
Awardees include Princeton University, Smithsonian Folkways Recordings, Ryerson University in Toronto, the Research Foundation for SUNY-Albany, the University of Oregon, the University of Pittsburgh Library System, and the Missouri State University Libraries. 
The MSU Libraries has been awarded $18,000 to advance the ongoing Ozark Jubilee Digitization Project,  a collaborative effort between the MSU Libraries and the UCLA Film & Television Archive, to continue the effort of digitizing, describing, transcribing, and providing free public access to a series of rare kinescopes of the Ozark Jubilee, a live, nationally broadcast, weekly country music program on ABC-TV originating from Springfield, Missouri. The program aired from January 1955 until September 1960.
Through this grant ten more rare kinescopes will be digitized, preserving the wonderful entertainment content and making it available to scholars and members of the general public worldwide. Several segments of the related Junior Jubilee, where talented young people such as Brenda Lee and Libby Horne performed, are included in the list of ten kinescopes to be digitized. The diversity of the performers also will be highlighted, including rare footage of the Philharmonics from Springfield.
The GRAMMY Museum is a nonprofit organization dedicated to cultivating a greater understanding of the history and significance of music through exhibits, education, grants, preservation initiatives, and public programming. Everyone at the MSU Libraries thanks the Grammy Museum for this support and encouragement.