Karen Horny Joins MSU Wall of Fame
Karen Horny Joins MSU Wall of Fame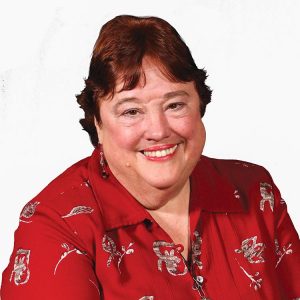 At the mid-May online meeting of the MSU Board of Governors, they approved the addition of six more individuals to the MSU Wall of Fame. Dean of Libraries Emeritus Karen Horny is among that elite group. 
Karen Horny served as Dean of Library Services from 1995 to 2009. She was instrumental in developing the Special Collections and Archives area and collections within Duane G. Meyer Library. In fact, several years ago the area was renamed the Karen Horny Special Collections and Archives. She also significantly advanced computerized systems and services within the MSU Libraries, drawing on her previous experience with the NOTIS system at Northwestern University. She also oversaw, along with then Associate Dean Neosha Mackey, who later became Dean of Library Services and was inducted into the MSU Wall of Fame last year, the major addition to Duane G. Meyer Library. 
The other five inductees for 2020 are: Mike Carlie, Paul Kincaid, Marcia Morriset, Judith Smith, and Howard Orms (posthumously). 
The induction ceremony is planned for Friday afternoon, October 16th, in the Ballroom in Plaster Student Union. Congratulations, Karen!