New Dual Credit Subject Guides for Students & Faculty
New Dual Credit Subject Guides for Students & Faculty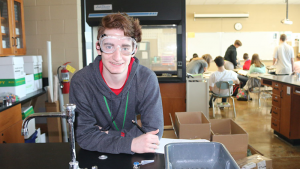 To better support the needs of our Dual Credit students, E-Learning Librarian Jessica Bennett created customized Subject Guides for 134 high schools participating in MSU's Dual Credit program across the state of Missouri. 
Each guide contains a welcome video, a page containing basics for beginning research, pages specific to the courses taught at that high school, a tutorials page, and a faculty resources page.  
The Missouri State University Libraries has long supported English Dual Credit students with tailored Information Literacy sessions on campus. Inspired by an E-Learning colleague, Jessica wanted to find ways to support Dual Credit students whose high schools are unable to come to campus and would be available to students at point of need. 
Working with the Director of Dual Credit, Scott Jones, Jessica crafted these guides, which will be sent to each participating high school and will reside live on the Dual Credit website.  Scott is very excited that the guides showcase the added value students receive when they chose to enroll in a Dual Credit course at MSU. 
The guides are ready at a perfect time too, as many high schools were not prepared to support students with distance learning.  They are also a good marketing/recruitment tool! 
The Dual Credit Subject Guides will become more customized over time, with feedback from instructors, and details from syllabi.