MSU Libraries Donate Books to the Fairbanks
MSU Libraries Donate Books to the Fairbanks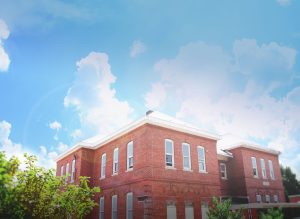 A set of books gathered, cataloged, and prepared by the MSU Libraries is in the process of being moved to the new Fairbanks Community Center, one facet of the 5-year Northwest Project begun in 2016, through which Missouri State University has partnered with the Drew Lewis Foundation and Drury University to strengthen and support the surrounding neighborhood. The Northwest Project has received generous support from the Community Foundation of the Ozarks and other key stakeholder organizations.
The library books will be available for use in the Living Room area of the new Fairbanks Community Center. The MSU Libraries also is providing some systems support for this new neighborhood library, and several members of the Libraries' faculty and staff have contributed their labor to renovating the old elementary school. 
According to the Drew Lewis Foundation website, "The Northwest Project pilots strategies to help families sustain their long-term success in emerging from circumstances that have kept them under resourced. The curriculum focuses on 10 key areas for stability: accountability, parent training, transportation, housing, childcare, financial planning, job training, education, resolved legal issues, and health and wellbeing." 
On Saturday, February 8, 2020 from 11:00 to 2:00, please join the Drew Lewis Foundation for the official opening of the completely renovated Fairbanks Community Center, located at 1126 North Broadway in the Grant Beach Neighborhood of northwest Springfield. Following the official ribbon cutting by Springfield Mayor Ken McClure, tours of the facility will be available. Free food and drinks will be provided, as well as a look at the Community Living Room (including the library!), where individuals can enjoy coffee and treats made from the community kitchen.