Joint Meeting of Research Route 66 and The Road Ahead Coming in March
Joint Meeting of Research Route 66 and The Road Ahead Coming in March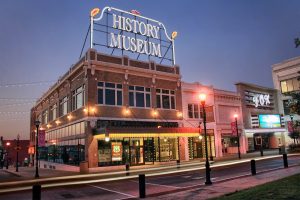 During the fourth week of March, contiguous and joint meetings of the Research Route 66 group, of which the MSU Libraries is Missouri's lead institution, and the newer The Road Ahead Partnership will be held in Springfield, Missouri, the Birthplace of Route 66. The MSU Libraries is helping with local arrangements, and several Library Science faculty members, as well as other staff members who work in Duane G. Meyer Library, plan to attend the meetings. 
For many years now, the National Park Service (NPS) has led and collaborated with archival institutions along the Route 66 Corridor to develop Research Route 66. "The mission of Research Route 66 is to make research materials accessible to the general public and Route 66 stakeholders for the purpose of education, preservation and management of the historic Route 66 corridor."
About The Road Ahead Partnership: "Established in 2015, with the support of the National Park Service and the World Monuments' Fund, The Route 66 Road Ahead Partnership's mission is to revitalize and sustain Route 66 as a national and international icon through partnerships focused on promotion, preservation, research and education, and economic development." 
During the days members of the two groups are in Springfield, in addition to a series of meetings held in the Vandivort Hotel, various tours and excursions will be conducted. For example, the groups will tour the new Route 66 exhibit — called Woodruff's Dream in honor of John T. Woodruff — in the newly relaunched History Museum on the Square, which recently won a national people's choice competition conducted by USA Today as the #1 New Attraction in America.