Darr Gift Funds Bookeye 4 Scanner
Darr Gift Funds Bookeye 4 Scanner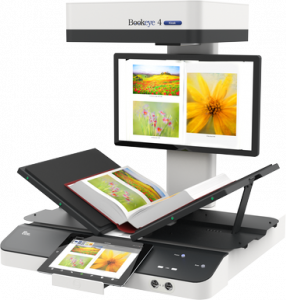 Because of a generous gift from Bill and Virginia Darr, the Missouri State University Libraries is able to acquire and use a new, high-tech BookEye 4 book scanning station and supporting software. This scanner can create high quality, color scans of bound materials quickly and easily.  Its design allows fragile items to be digitized without damaging the original binding, as our flatbed scanners would. 
This new scanner enables the MSU libraries to digitize our wealth of Ozarks regional booklets and pamphlets that are in fragile condition from age.  Additionally, the scanner will be used by our interlibrary loan service for fulfilling requests when it is not being used for archival preservation. 
Everyone at MSU thanks the Darrs for their ongoing support.