Springfield Hosts Annual MAMA Conference
Springfield Hosts Annual MAMA Conference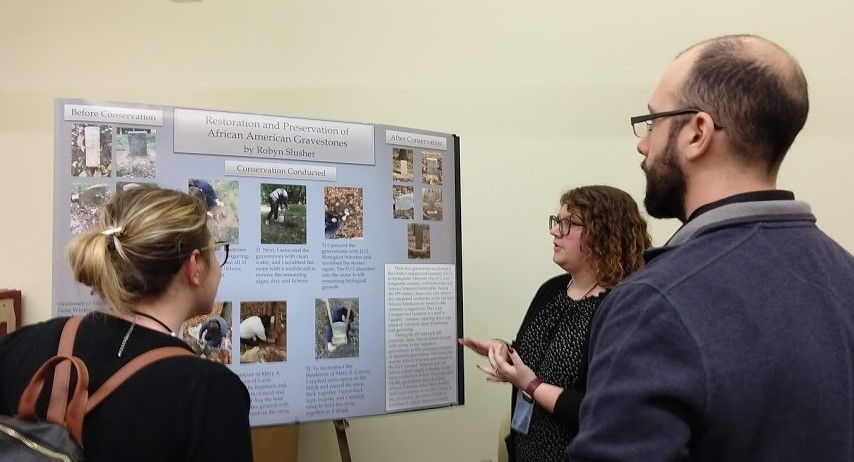 Last week the Missouri Association for Museums and Archives (MAMA) held their annual conference in Springfield for the first time.
Attendees toured Bass Pro, Wonders of Wildlife, The Discovery Center, Springfield Botanical Gardens, History Museum on the Square, Springfield Art Museum, and Missouri State University's Special Collections and Archives. 
The final day of the conference was held in Duane G. Meyer Library, mainly in the newly renovated Sunderland Foundation Auditorium. 
Anne Baker, Head of Special Collections and Archives, and Dr. Billie Follensbee, Professor in MSU's Department of Art and Design and Museum Studies Program Coordinator, presented with several former students on the cooperative art conservation and art history programs between the Department of Art and Design and Special Collections and Archives that have been ongoing since 2005.  
Guests also had the opportunity to view the current cooperative exhibit, "Art of the Native Cultures of the Americas," on display in Special Collections and Archives until January 17, 2020.
Thank you to MAMA for choosing Springfield, and we hope to host again in the future!