Archivist Outreach
Archivist Outreach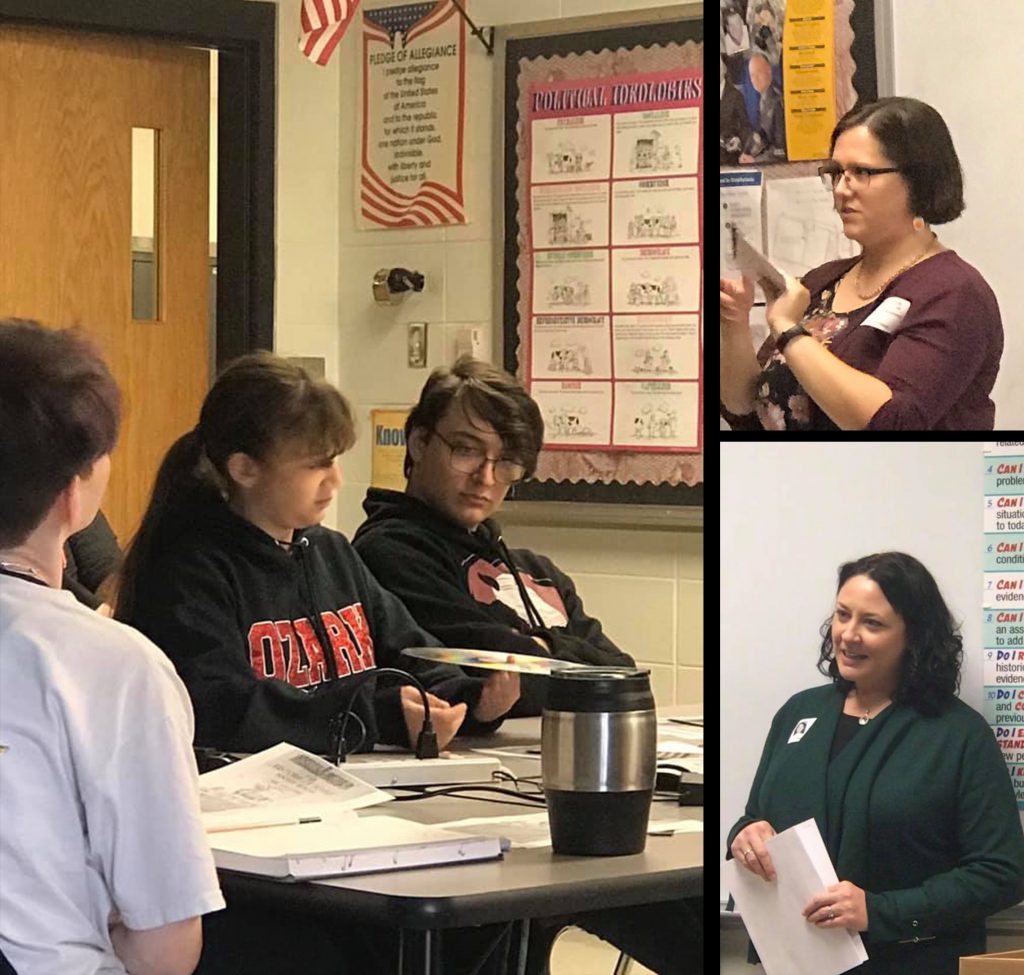 Archivist Tracie Gieselman-Holthaus and Digital Archivist Shannon Mawhiney of the MSU Libraries Special Collections & Archives recently presented to Ozark High School's Local History and Folklore class about archiving, digital archiving, and local history.  
Ms. Angie Stewart's students learned and asked questions about what archivists do as well as how and why items are archived. They also had the opportunity to handle lots of outdated analog and digital media, many of which they had never seen before.
For class presentation requests, please contact Special Collections and Archives at archives@missouristate.edu.