Dan Cohen on University Library Books as Wallpaper
Dan Cohen on University Library Books as Wallpaper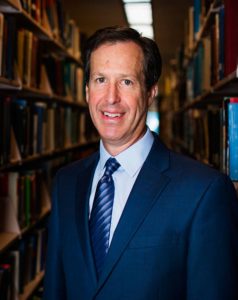 Last May, The Atlantic published an interesting essay by Dan Cohen, an historian by training who now serves as Vice Provost for Information Collaboration, Dean of the Library, and Professor of History at Northeastern University in Boston. Prior to his work at Northeastern, Dr. Cohen served as the founding executive director of the Digital Public Library of America. 
The essay summarizes the declining use of print collections at several universities:
At Yale, circulation of books to undergrads declined 64% in a decade. 

At the U of VA, in a decade circ stats for undergrads declined from 238,000 to 60,000. 

At the U of VA, usage of library books, as measured by circulation, is way down for faculty and grad students, too. 

At Northeastern U in Boston, undergrad circs and in-house use declined by 50% between 2013 and 2017. 

However, visits to physical campus libraries remain strong. Snell Library at Northeastern U receives over 2 million visits per year.
Cohen does see a ray of hope in the increasing interest in and use of special collections and archives: 
"At the same time—and perhaps this is one of the feel-good stories related to physical collections—there is an increasing use of archives. Many students still find the direct encounter with primary sources thrilling, and instructors and library staff have found creative ways for them to use these special collections. We have doubled our archival holdings in the past five years, focusing on Boston-related materials such as our recent acquisition of millions of photographs and negatives from The Boston Globe, and have greatly expanded our program of teaching with these artifacts."