Meyer Library has found its way
Meyer Library has found its way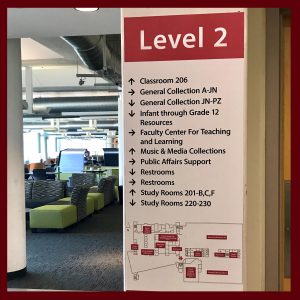 The Duane G. Meyer Library recently installed way-finding directory signage, located across from the elevators on each level. The signage was designed by Nathan Neuschwander and installed by Tracie Gieselman-Holthaus.
The new directories are designed to be easily and economically updated.
Comments or suggestions regarding the new signage? Email us!