Jessica Bennett Attends MSU RESPOND Training
Jessica Bennett Attends MSU RESPOND Training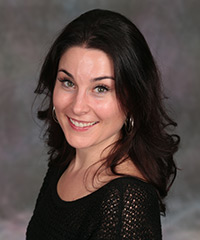 Assistant Professor Jessica Bennett participated in a recent session of RESPOND Training, facilitated by the MSU Counseling Center and Dean of Students Office.
Mental health problems affect each of us.
"About 1 in 5 of us will experience a diagnosable mental illness this year. All of us experience emotional pain or distress at times in our lives. Most of us want to help yet often feel uncertain about what to do or say."
Respond Training provides a basic overview of symptoms often associated with mental health problems and offers an action plan to help empower MSU faculty and staff to offer effective support to students or colleagues in need. The course also addresses campus policies such as FERPA and reviews campus and community mental health resources.
You can take action to RESPOND effectively:
Recognize signs and symptoms
Empathize
Share observations
Pose open-ended questions
Offer hope
Navigate resources and policies
Do self-care

RESPOND Training is open to MSU staff and faculty. Check the My Learning Connection calendar for future training opportunities.