MSU Libraries Addressing Budgetary and Fiscal Challenges
MSU Libraries Addressing Budgetary and Fiscal Challenges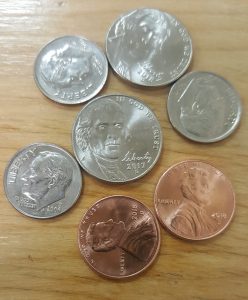 For the FY20 operating budget, which is in the process of being finalized, the MSU Libraries is facing a shortfall of up to $330,000, depending on several variables.  This is approximately 5% of our annual operating budget of $6.5 million.
Multiple causes have contributed to this budget shortfall, including:
Serials and E-Resource Inflation: Annual fees to provide access to the many e-journals and e-resources subscribed to by the MSU Libraries have been rising between 5 and 6 percent for many years now, while the Libraries' operating budget remains essentially flat. While inflation does not remove funds from our operating budget, it diminishes our purchasing power, which has the same effect. Serials and e-resource inflation is a major contributor to our current budget shortfall.
Rising costs in other key areas, such as services from third parties and consortial membership fees.
A mandatory reduction in our operating budget. The Provost has stipulated target reduction figures for each cost center in Academic Affairs, including the Libraries. Anticipated declines in the number of students attending MSU next fall (a demographic trend that will continue for some time), along with the concomitant decline in university revenue from tuition and fees, necessitated these mandatory reductions, which must be permanent, not one-time, cuts.
The Budget Committee of the MSU Libraries met yesterday to discuss the situation and possible ways to address this substantial shortfall. Dean Peters will continue to confer with individuals and groups in the Libraries and beyond before making some difficult decisions and submitting our proposed FY20 operating budget to the Office of the Provost during the first week of April. FY20 begins on July 1, 2019.