Joshua Lambert to Present at Brick & Click Conference
Joshua Lambert to Present at Brick & Click Conference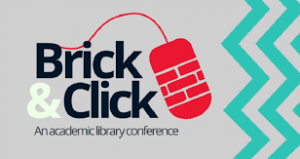 Joshua Lambert, a tenured member of the Library Science faculty at Missouri State University, will present on Friday, November 2, 2018 at the annual "Brick & Click" academic library conference in Maryville, Missouri.
His talk will focus on "Key Performance Indicator Tracking Using Google Forms."
An excerpt from the abstract: "Key performance indicators (KPIs) can help libraries make informed decisions, but they can take a significant amount of time to track and analyze. Using a network of Google Spreadsheets, the Missouri State University Libraries employees can submit data and check the progress of those KPIs. Over ten people submit monthly data for twelve KPIs through Google Forms and divide that data between twelve spreadsheets."
Congratulations, Joshua.