Upcoming OSI Author Talk: Todd Parnell
Upcoming OSI Author Talk: Todd Parnell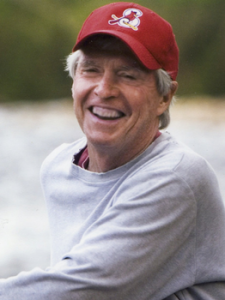 The ongoing series of talks given by authors of books (both non-fiction and fiction) about the Ozarks will continue on Thursday, July 7th beginning at 4:00 p.m. CDT in the Ozarks Room on the top level of the Duane G. Meyer Library on the main Springfield campus of Missouri State University. This event is free and open to the public. 
Todd Parnell will give this author talk, then answer questions. He has two recently published books in this ongoing series of novels set in the Ozarks: The Posse: A Story of Love — And Resistance (2020), and Cure (2021). For every $20 donated to the Ozarks Studies Institute, attendees may select a copy of one of the two novels for Todd to sign.  
In addition to being an author of both non-fiction and fiction books about the Ozarks, Todd Parnell is a former President of Drury University, the founding CEO of THE BANK in Springfield, Missouri, a civic leader, and an environmental advocate.