Dean Peters Serves in Leadership Springfield's Signature Class 44
Dean Peters Serves in Leadership Springfield's Signature Class 44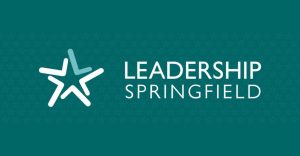 Dean of Library Services Tom Peters has been accepted as a member of Signature Class 44 of the Leadership Springfield program. 
According to the Leadership Springfield website: "Leadership Springfield seeks to inspire, develop, and connect leaders to serve the Springfield community. We provide community leadership programs for area professionals of all ages and stages and local students, unlocking the potential in our community and plugging in people to meet real needs in Springfield. As a member of the national Association of Leadership Programs (ALP), we employ a community leadership framework model to equip program participants with tools to frame ideas, mobilize resources and build social capital. Course curriculum includes an exploration of the Community Focus Report and inclusive excellence. With an alumni network of more than 2,000 graduates, alumni members from more than 3 decades have been plugged in, with the power to make lasting impact in our community."
The Signature Classes have been in existence for more than three decades, with hundreds of alumni. "The Signature Class is a deep dive into what makes this place tick, exploring blue ribbons and red flags and encouraging the participants to find solutions through community resources. For more than 30 years, the Signature Class has provided opportunities for leaders to gain a unique awareness of their own strengths, an unparalleled depth of community understanding and motivated recognition that they can make an impact where their strengths, passions and community needs meet. Participants put our motto of 'inspire, develop, connect, serve' into action, developing a passion for service in their local community and beyond. The Signature Class is a nine-month program, including two retreats and intensive day-long, once-a-month sessions on a variety of topics."
Craig Fansler, the new Executive Director of Engagement and Alumni Relations, Vice President University Advancement at MSU, also will be a member of Signature Class 44.