Crystal Dicke Awarded Innovation Grant
Crystal Dicke Awarded Innovation Grant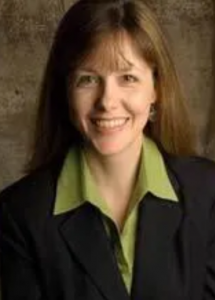 Crystal Dicke, Associate Professor of Library and Information Science at Missouri State University, who works and teaches in the Research and Instructional Services program of the MSU Libraries, has been awarded an internal Innovation Grant for the Summer of 2022 to assist with the marketing and successful roll-out and implementation of the new Graduate Certificate in Library Media Specialist that will launch during the 2022/2023 Academic Year. 
The Missouri Department of Elementary and Secondary Education (DESE) is implementing new educational requirements for school library media specialists. The new MSU LIS graduate certificate in Library Media Specialist will provide DESE-required instruction for new teachers and fulfill a significant gap in instructional provision for aspiring school librarians in the southwest Missouri and northern Arkansas region. In addition, this certificate will provide the training needed for information professionals to better manage the changing information environment in libraries serving children and youth. 
The period of performance for this grant will be the summer session, which begins June 13th and concludes on August 3rd. The award amount of $4,700 will enable Ms. Dicke, who is on a nine-month contract, to work half-time during the summer session, and it will enable some design work to be completed by MSU's Creative Services. Crystal will work with the MSU College of Education and the Education Technology graduate program coordinator and other library faculty members as needed to inform the process.
Congratulations, Crystal!