Campus Delivery to Resume Soon
Campus Delivery to Resume Soon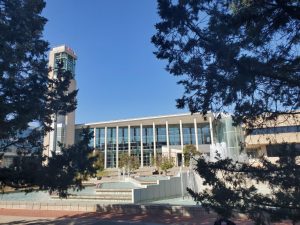 Departmental Campus Delivery services will resume Monday, August 30, 2021, thanks to collaboration between the Libraries Information Technology (LIT) and Public Services teams. A special shout out to Shirley Moentnish for her FOLIO navigation assistance. 
The library will deliver items from Meyer, Garnett, and Barbe Libraries and Interlibrary Loan requests through the campus delivery service. Pick up of items to be returned is also available for departments who have granted permission for those services.
Faculty and Staff may request campus delivery by selecting  "Faculty/Staff Department Delivery" from the dropdown menu in their Discover@MSU search or Interlibrary Loan Request.  
If your department has not yet accepted the service, and wishes to, or you have further questions, please e-mail the Campus Delivery team at: librarycampusdelivery@live.missouristate.edu.