MSU Libraries Aids Northwest Project
MSU Libraries Aids Northwest Project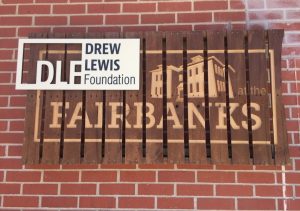 Starting in 2017, the MSU Libraries collaborated with The Fairbanks, a focal point of The Northwest Project, to build a community-centered, neighborhood library for residents of the Grant Beach Neighborhood and the surrounding area.
Library team members assisted with on-site renovation work, including cleaning and painting, as well as collecting and preparing books for the opening of the library. MSU librarians collected donated books, selected items that would be most beneficial for the community library, and cataloged the books in a low-cost public catalog system to allow for easy searching and check-out at The Fairbanks.
"The Northwest Project is a five-year, $1.3 million collaborative effort to address poverty in Springfield's Council Zone 1. The partnership, led by Missouri State University, the Drew Lewis Foundation and Drury University, began in April 2016 with the goal of piloting strategies to help families overcome the challenges that have kept them living in poverty and sustain their long-term success in emerging from those circumstances."
In preparation for The Fairbanks' grand opening in 2020, librarians delivered approximately 500 books to the community hub, with the new library available in the Community Living Room alongside a coffee shop, comfortable seating and gathering space, and a variety of services to support and assist residents.