Honeysuckle FOLIO Comes to MSU
Honeysuckle FOLIO Comes to MSU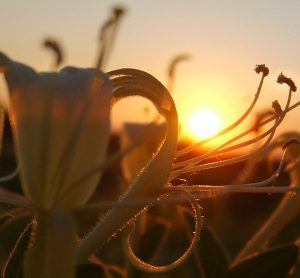 In December the FOLIO Open Source Community issued its latest named release as the platform continues to add features and functionality to this important new library services platform (LSP). The Honeysuckle Release includes platform updates and integration improvements in addition to user experience (UX) improvements and accessibility features. The MSU Libraries implemented the Honeysuckle Release last week. There are a few minor bugs, but overall the new software release is performing well.  Here's a look under the hood:
New App: Circulation Log

Displays a report of circulation actions. Circulation actions can be viewed through filters like user barcode, item barcode, date range, loan actions, request actions and more.

"Fast-add" inventory records in Check-out and Courses (course reserves) apps
A "departments" attribute has been added to the user model
"Preferred Name" field added to user model

Future enhancements planned for display in the circulation UI and in notices

Improvements to OAI-PMH (Open Archives Initiative Protocol for Metadata Harvesting)
More flexible data export for inventory records
Improved performance for data import and export
More granular permissions in the Finance app
Move holdings and items from one instance (bib) to another in Inventory
FOLIO is a collaborative effort among libraries, vendors, developers and consortia that leverages open source technology and a community-based effort to redefine library services and innovate based on library futures. By building on what libraries need and by leveraging library expertise as well as vendor capacity and velocity, FOLIO is designed to move libraries forward, build on the services they provide and redefine the role libraries play within their institution. FOLIO also levels the playing field and makes open source technology available to all institutions regardless of size or staffing. FOLIO brings vendors together to innovate and host services for customers and introduces open source as a service to libraries. 
The next major FOLIO software upgrade is expected before the end of the fiscal year.