MSU Becomes FOLIO Member
MSU Becomes FOLIO Member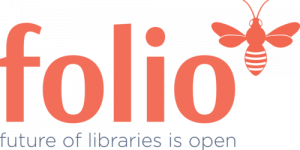 Missouri State University has become an Assisting Partner in the FOLIO SMLLC global community of organizations and individuals who are working to make FOLIO an outstanding open-source library services platform (LSP). 
"FOLIO is a collaboration of libraries, developers and vendors building an open source library services platform. It supports traditional resource management functionality and can be extended into other institutional areas."
The Missouri State University Libraries implemented the FOLIO LSP during the first half of calendar year 2020, in the midst of the developing pandemic. By becoming an official partner of the FOLIO SMLLC, MSU will have a guaranteed seat at the annual WOLFcon conference, presented by the Open Library Foundation, official recognition for the time and talent that several employees of the MSU Libraries are devoting to this global project, and the MSU logo on the FOLIO website.