Faculty Senate Administrative Specialist Relocates to Library
Faculty Senate Administrative Specialist Relocates to Library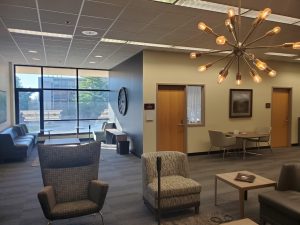 The offices of Sandra Johnson, the Administrative Specialist III who serves the MSU Faculty Senate, soon will relocate from Carrington Hall to Room 201D on the Second Level West of Duane G. Meyer Library. The move is expected to happen during the winter holidays break.
In related office moves, Rowena Stone, Secretary to the MSU Board of Governors, will move her office from Room 115C in the Library back to Carrington Hall, to the office that Ms. Johnson is vacating. 
Rachel Besara, the Associate Dean of the MSU Libraries, will move her office from Room 210B to 115C in the Library, Ms. Stone's old office.