Sue McCrory Attends ASU+GSV Virtual Summit
Sue McCrory Attends ASU+GSV Virtual Summit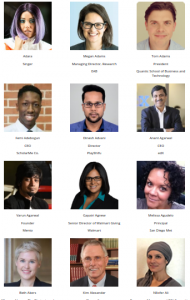 Sue McCrory, Coordinator of the MSU Testing Center here at the MSU Libraries, recently attended (as much as possible, given her tight schedule) the
ASU+GSV virtual summit
, and received a certificate of attendance. 
According to the website, "Started in 2010 with a collaboration between Arizona State University (ASU) and Global Silicon Valley (GSV), the annual ASU+ GSV Summit connects leading minds focused on transforming society and business around learning and work. Our north star is that ALL people have equal access to the future." 
The ASU + GSV Summit is an annual conference for everyone who matters in the learning and talent innovation community. It's a chance to be seen and heard by people who want to change the world, whether you want to raise funds for your startup, meet potential employees, or connect with others to share ideas. The summit is co-sponsored by Arizona State University and GSV Venture Funds. 
This five-day sold-out event gathers more than 30,000 entrepreneurs, business leaders, investors, policy makers, philanthropists, and educators from over 135 countries globally to accelerate innovation in education and talent. Keynote speakers in 2020 included General Colin Powell, Bill Nye, Gloria Steinem, and many others.