MSU Libraries to Become Beta Partner in the EBSCO Analytics Development Project
MSU Libraries to Become Beta Partner in the EBSCO Analytics Development Project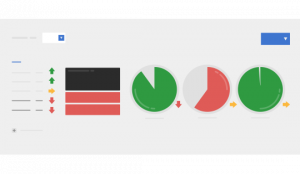 The Missouri State University Libraries is close to entering into a collaborative partnership with EBSCO to serve as a beta partner in the development of the new EBSCO Analytics software service that is scheduled to launch on April 1, 2021. 
The MSU Libraries already does quite a bit of business with EBSCO, renting numerous important databases and e-resources from them. EBSCO also provides hosting services for many of the key components of the "First FOLIO at MSU" systems upgrade and expansion project, which launched earlier in 2020. 
According to EBSCO: "The EBSCO Analytics beta customer program is designed as a partnership for EBSCO to work with a library to examine and learn about the various information systems, datastores, and possible barriers in play at your library and at your campus associated with accessing, compiling, and building connections to automatically ingest library collections and services data, library usage data, user behavior data, and student outcomes data to draw initial conclusions about how analytics can help show the impact and value that the Library has on student success." 
This collaborative project dovetails well with one of the guiding principles of the new Long-Range Plan of the MSU Libraries:  "Data-Informed: For many facets of the operation of a medium-sized academic library at a public university in the Midwest, the MSU Libraries will strive to use data to inform our decision-making and assessment activities in order to optimally deploy our scarce resources and assets."
MSU will be the second users of the new FOLIO system to serve as a development partner in the EBSCO Analytics project. Chalmers University of Technology in Sweden is the first. 
Earlier this week John McDonald and Olga Sokolova from the EBSCO Analytics development team met online with the local team from the MSU Libraries that will work on this collaborative project. Members of the MSU Libraries Team include Rachel Besara, Tracy Patton, Tom Peters, and Brooks Travis.