N-L Article Highlights Haworth Family, Oral Histories, and Dean's Book
N-L Article Highlights Haworth Family, Oral Histories, and Dean's Book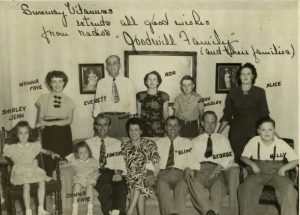 On Wednesday, August 26, 2020, the Springfield News-Leader newspaper published an article by Steve Pokin about the life of Shirley Jean Haworth, who passed away the previous Saturday. Pokin utilized several resources of the Missouri State University Libraries to research and write this article. 
Shirley Jean Haworth was the daughter of Hershel (Speedy) and Wanna Faye Haworth. Aunt Martha, who among many accomplishments started the iconic restaurant Aunt Martha's Pancake House, was her grandmother, and Slim Wilson was her great uncle. Slim, Aunt Martha, and Speedy all performed on the Ozark Jubilee.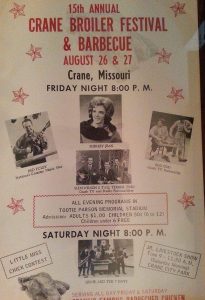 Shirley Jean was a vocalist in her own right. When she was just a child she was part of a Saturday morning radio show on KWTO in the Fifties. Later, in the late Sixties and early Seventies, she performed regularly on the Slim Wilson TV show on KY3. She toured and made professional appearances, too. For instance, Shirley Jean appeared at the 1966 Crane Broiler Festival & Barbecue with Red Foley, Slim Wilson and the Tall Timber Trio, and Goo-Goo Rutledge.
In his article Pokin referenced both an oral history interview recorded by the MSU Libraries with Ms. Haworth on September 7, 2016, as well as the forthcoming book by Tom Peters, Dean of Library Services, about the genesis of the Ozark Jubilee. In the oral history interview Shirley Jean shares memories and stories about many entertainers of the mid-20th century, including Rex Allen, Elvis Presley, Willie Nelson, and Zed Tennis. At the very end of the interview she tells two funny stories about Brenda Lee, involving a quarter on the floor of her mother, Wanna Faye's car, and the Doling Park Roller Skating Rink.