Living Waters: The Springs of Missouri is now Published
Living Waters: The Springs of Missouri is now Published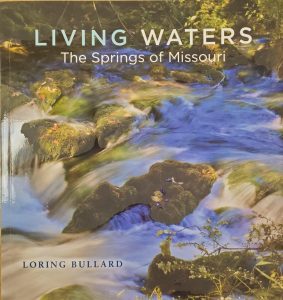 As of late last week, the third and most recent publication of the Ozarks Studies Institute (OSI), an initiative of the MSU Libraries, is available for sale. Living Waters: The Springs of Missouri, written by Loring Bullard, is a collaborative publishing effort between the OSI and the Watershed Committee of the Ozarks.
In this book Bullard explores the rich variety of Missouri springs, placing them in the state's patterns of settlement and development. From the founding of towns — including Springfield — to the establishment of wagon-road rest stops, to largely forgotten spas and resorts, Missouri springs were, and continue to be, centerpieces of the landscape.
The price is $19.95. You can purchase online through the U. of Arkansas Press or in person (cash or check) or via mail (check, made out to Missouri State University Libraries) through the Library Administrative Offices on the Second Level of Duane G. Meyer Library on the Springfield campus of Missouri State University.
Our mailing address: Missouri State University Libraries, 901 S. National Avenue, Springfield MO 65897