Librarians Study Faculty Information Discovery Processes
Librarians Study Faculty Information Discovery Processes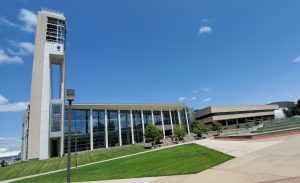 A research group of librarians from the Missouri State University Libraries will be conducting a survey of MSU Springfield campus faculty to gain additional knowledge about the faculty's scholarly information discovery processes. Faculty are encouraged to complete an online survey which aims to provide greater insight into the following:
What are faculty looking for?
Where are they looking?
Where and how are they encountering difficulty or barriers in discovery of and access to information?
What is the anticipated end product of their discovery and access efforts?
Survey results will help illuminate parameters of MSU faculty research discovery processes and may be applied to the enhancement of library services and collections. This survey builds upon findings from previous MSU Libraries studies which are referenced in the "Scholarly Information Seeking Habits and Behaviors of Missouri State University Faculty"
The survey will be distributed via email next week. Results and observations will be broadly disseminated campus-wide through such tools as Bearworks the institutional repository.
If you have any questions about the study, you may contact Andrea Miller by email at AndreaMiller@MissouriState.edu or by telephone at (417) 836-7695