LibGuide Usage Way Up in FY20
LibGuide Usage Way Up in FY20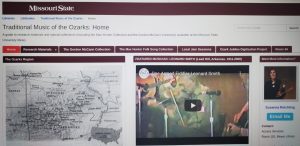 "LibGuides" are handy, useful online subject guides to various topics of interest to members of the university community, from Accounting to the United Nations. They are created, maintained, and updated locally by the faculty and staff of the Missouri State University Libraries. We currently offer hundreds of LibGuides. 
Usage of these LibGuides is one of the Key Performance Indicators of the MSU Libraries. The software system we use to create and present these LibGuides keeps anonymous statistics on the number of "pageviews" each guide receives over a given period of time. 
We are happy to report that usage of LibGuides is increasing. In Fiscal Year 2019, all of our LibGuides received a total of 35,040 pageviews. In FY20, which ended on June 30, 2020, our LibGuides received 44,757 pageviews, an increase of 9,717 pageviews, or a 27.7% increase year-over-year. 
In FY20 the Top Five Most-Viewed LibGuides were (drum roll, please): 
Infant Through Grade 12 Resources (3,433 pageviews)
Communication Studies 115 (Fundamental of Public Speaking) (2,406 pageviews)
Traditional Music of the Ozarks (2,163 pageviews)
Citation and Style Guides (1,923 pageviews)
COVID-19: Library Online Services & Collections (1,741 pageviews) That particular LibGuide was not created until March 2020. In the final four months of the fiscal year its usage climbed to number 5 among the hundreds of guides. 
In other words, these top five LibGuides accounts for 26% of all use of all LibGuides in FY20. A hearty thanks to everyone who creates, maintains, and uses these LibGuides.