How to Request New Materials
How to Request New Materials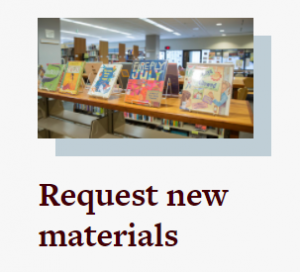 Have an idea of something that should be added to the collections of the  MSU Libraries? Use our "Request New Materials" form to let us know the ebooks, electronic materials, or other items that you'd like us to consider for purchase. 
To use the form, please visit our "
Services
" page and scroll down to "Request New Materials". After logging in with your BearPass, you will be able to request new items for purchase.
The form also includes the option for a "Rush Request" (for ASAP processing) and the option to have the item placed on hold for you upon purchase.